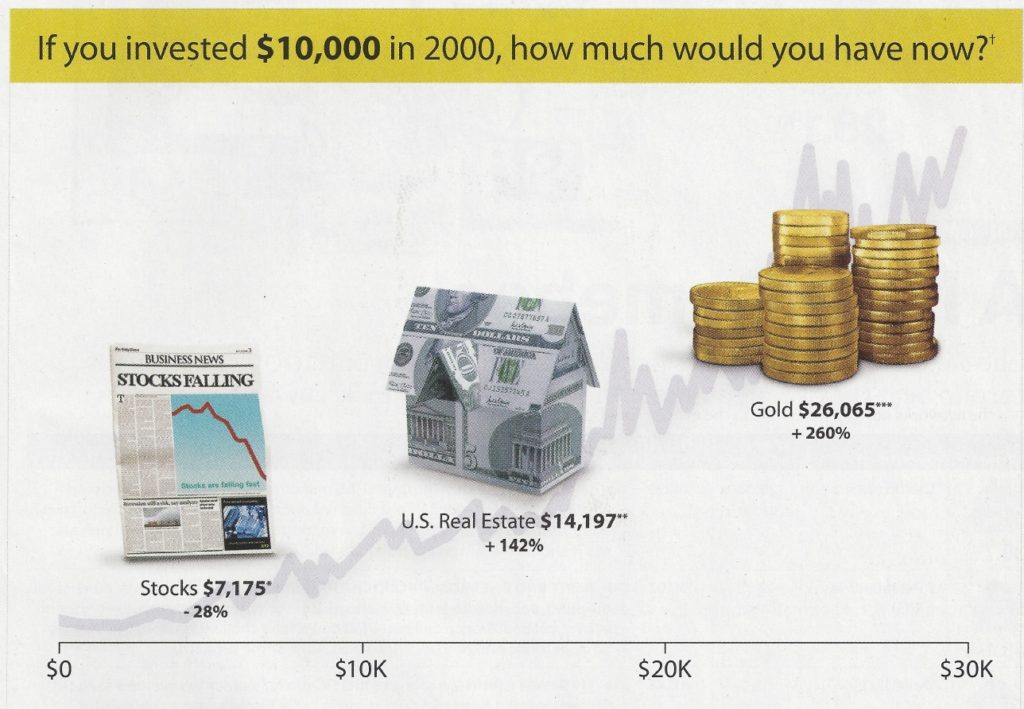 The Globe ad was just one example of how ad writers can be clueless. Here's another example. I scanned this from an advertisement from a company trying to sell you gold coins. Set aside the timeframe of this ad, by the end of 2016 the S&P had recovered so that 2000-2016 would have shown growth to $21,000, otherwise known as +110%.
Look at the percent growth the ad shows for Real Estate and Gold. $10,000 to $26,065 is "Up $16,065" which, from a starting point of $10,000 is +161% (rounding up). Not +260%. If gold was worth just $11000, would they have advertised "Up 110%"?
I can't help but wonder what the qualifications are for ad writer at these companies.